Books
June 9, 2009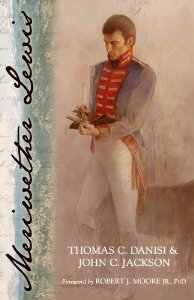 My review of Meriwether Lewis by Thomas Danisi and John Jackson ran today at PopMatters.
The book might be more accurately titled Meriwether Lewis: The Boring Years as it completely avoids the story of his famous, fascinating expedition into Louisiana Territory with William Clark and the Corps of Discovery. Instead, it covers his youth as a protege of Thomas Jefferson and his later years as a government bureaucrat, ending with his contentious suicide. Danisi and Jackson are reverent of Lewis, and their research is meticulous, but they had an uphill battle ahead of them thanks to their selective scope and did little to make the story as entertaining, readable, or complete as it could have been.
I'd definitely suggest checking out Ken Burns' documentary, Lewis & Clark – The Journey of the Corps of Discovery, which is an excellent chronicle of the adventure.
Buy at