Politics
November 16, 2010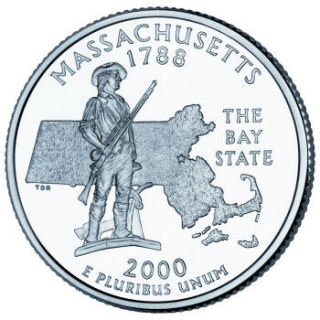 The rejection of Republican candidates by Massachusetts voters was, for me, a silver lining to an otherwise depressing mid-term election. Mediocre candidates like Sean Bielat and Jeff Perry did not benefit from the national GOP wave that swept away the House of Representatives, and for that, I am grateful. It seems like our state has regained its senses after the unfortunate outcome of the Senatorial special election.
Despite the loss of the House, my spirits were buoyed by Michael Graham's despondent post-mortem, "Tuesday Night Mass-acre" at the National Review's Corner blog. "The worst place to be a Republican in America today," he writes, "is Massachusetts," going on to enumerate all the ways in which the state GOP is doomed. It's really a fun read.
What stood out to me, however, was the following comment from a Corner reader and Massachusetts resident:
This is a real tragedy… Massachusetts continues to go down the drain. I was actually considering buying a second home in the Berkshires… No way now. I'll be looking at Florida.
I have to wonder: how bad does this person have it in Massachusetts that they have enough money to consider buying a second home in the midst of the worst recession since the Great Depression?
If someone were to write that they were upset about being unable to pay their bills or were in danger of having their home forclosed, I would understand the source of their frustration. This person, however, is wealthy enough to purchase a second home. It sounds like Massachusetts has been pretty good to them. What about Massachusetts do they find so objectionable?
Massachusetts is by no means perfect, and we haven't avoided the negative effects of the recession entirely, but compared to the much of the nation, things look pretty good in the Bay State. CNBC has named Massachusetts one of the top five states for business, and employers in the state, particularly small-business owners, are very optimistic about the economy. Massachusetts is also first in the nation by job growth percentage. Boston has generated 5% of all the new jobs in the country, behind only Washington D.C.
According to the American Human Development Project, Massachusetts has the second highest levels of well-being in the U.S., with greater longevity, greater access to education, and a high median income. 94.9% of our citizens have health insurance, the highest rate of coverage in the country. (In contrast, the #1 state for business according to CNBC, Texas, has the lowest rate of coverage, at 74.5%; the Texas GOP wants to make that number even lower by opting out of Medicaid. The state also has a penchant for executing innocent people. Massachusetts manages to be business friendly and friendly to individuals.)
Massachusetts has the third lowest teen pregnancy rate, the nation's lowest divorce rate, and if you're gay, you can get married here. Foreign students are coming here in droves to take advantage of our top-notch educational resources.
Deval Patrick won reelection because, by and large, Massachusetts residents are happy with the direction the state is headed in, and our all-Democratic congressional delegation has done a good job representing our interests on a national level. In two years, it's likely that Ted Kennedy's former seat will be once again held by a Democrat. It won't be because of some misguided party loyalty, it will be because Democrats have worked hard to make Massachusetts a leader and we're proud of that. Our state GOP keeps trying to convince us that the state we live in is deficient, but the stats don't lie.
If Massachusetts is going "down the drain," as the NRO commenter claims, what do you call what's happening to the rest of the country?