Technology
July 1, 2008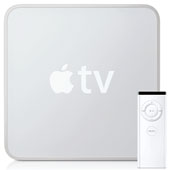 I've got an article up at Forbes.com today, titled Watching the Web on HDTV, which goes over some of the ways you can enjoy YouTube clips and streaming online video on your big-screen televisions.
It's not meant to be overly comprehensive, but to give people some idea of what's possible and what their options are. I run through the basic solutions, like using your HDTV as an over-sized computer monitor, picking up a digital media receiver with Internet access, or buying one of those fancy new web-enabled TVs that Panasonic and Hewlett-Packard have available. Hopefully it's informative and instructive for readers.
Update: Did a radio bit about this article on WTOP 103.5FM in Washington D.C. You can listen to it here.
[audio:http://www.michaelpatrickbrady.com/audio/wtop_interview.mp3]
Update: Picked up by the CBC.