Books
June 4, 2013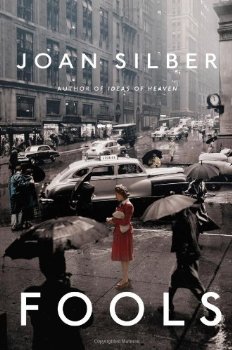 My review of Joan Silber's Fools ran in today's Boston Globe.
Pitched as a collection of short stories, the six, interconnected pieces in the book seem to constitute a loose novel, with a multi-generational assortment of characters whose lives span the better part of a century. There's a group of Greenwich Village anarchists in the 1930s and '40s; an entitled son bumming around Paris in the 1960s; a couple navigating the thorny intersections of love and faith in the 1970s up through the millennium; a lawyer looking for direction amid the intensity of the Occupy Wall Street demonstration; and a fundraiser squaring off against a canny potential philanthropist in the present.
Though the stories stand on their own, each contributes to a grander theme that encompasses the whole book, as Silber explores whether we can truly marry our ideals with our actions in the face of internal contradictions and external pressures.
Silber's writing is rich and natural, and she instantly creates a rapport between the reader and narrator. It feels as if you're engaged in a dialogue with another person, and this comfortable, flowing quality makes it easy to breeze through the book.