Fiction
September 15, 2014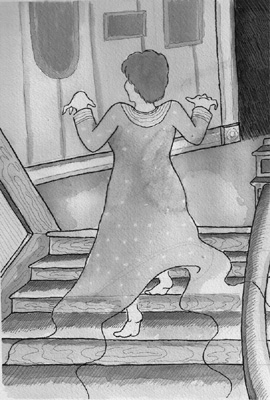 I'm excited to announce that Smokelong Quarterly has selected my (very) short story, "Here, Hereafter" for publication.
It's something of a ghost story. Something like that. And it's only 318 words, so it won't take you long to read.
After wrestling with a few seven-to-ten thousand word stories for the last several months, it was refreshing to do something so short, and I'm glad it struck a nerve with the editors at Smokelong.
As an added bonus, the story is accompanied by an excellent illustration by my very own sister, Laura Lee Brady.