Music
August 26, 2008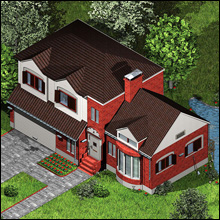 My review of David Byrne and Brian Eno's latest collaboration, Everything That Happens Will Happen Today, ran today in the Boston Phoenix
If you were hoping for a sequel to their seminal 1981 album My Life in the Bush of Ghosts, you're out of luck. Both these artists have covered a lot of ground in the nearly 30 years since that work and, unsurprisingly, this album bears much more of a resemblance to their contemporary outputs than their youthful endeavors.
But just because it's not what you might have expected (or hoped for) doesn't mean it's a disappointment. Quite the contrary, this album is an exciting, entertaining bit of music from two musicians who can still make a joyful noise.
In the review at the Phoenix, I note that the music that Eno provided for this album, which was collected from scraps and shards of ideas he's collected in recent years, resembles the backdrop he created for Paul Simon on his 2006 Surprise album.
Both albums are essentially showcases of their singers, Simon and Byrne, with a delicately composed current of sound flowing beneath them.
Byrne seems to acknowledge the connection on the album's opening track, "Home." Listeners will note the reference in the lyrics when he sings:
Home- where the wheels are turning
Home- why I keep returning
Home- where my world is breaking in two
Home- with the neighbors fighting
A cute pointer towards Simon's "Homeward Bound," which follows the same pattern in its wistful chorus.
I think that Eno and Byrne have self-released this album via the Internet is worthy of praise. These are two guys who most likely don't have to worry about making a buck off their music anymore, like Radiohead, and who are also willing to do it simply because they have something to say, to express, and have fun doing it.
[tags]David Byrne, Brian Eno, Everything That Happens Will Happen Today, My Life in the Bush of Ghosts, Talking Heads, Review[/tags]