Books
August 20, 2013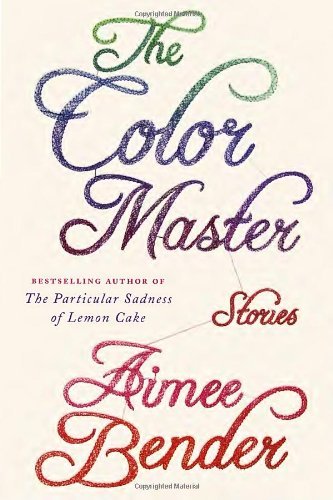 My review of The Color Master by Aimee Bender ran today in the Boston Globe.
Bender's offbeat stories reminded me somewhat of Ben Loory, another writer who bends genres and takes pleasure in blending the fantastic with the mundane. With Loory, the surreal and often weird flourishes are an end unto themselves, but Bender employs them with care and precision, usually to tease out some larger theme or introduce a new source of tension for her characters.
While the fairy-tale inspired elements are sure to garner the most attention, Bender's quieter, less flashy stories like "Lemonade" are just as accomplished and engaging. Throughout The Color Master, Bender defies expectations, and her characters are always pitch perfect, whether they're clueless teens walking around the mall or bold women struggling with their turbulent marriages to ogres. She's an adventurous, daring writer, and the stories in this collection are full of enticing surprises.