Books
November 16, 2009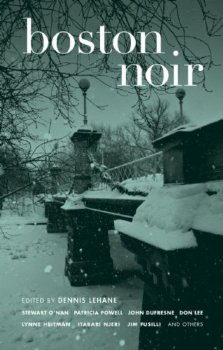 My review of Boston Noir ran today at PopMatters.
The book is a collection of short stories from area authors all roughly in the crime/noir genre. My reaction is mixed, understandably. Some of the stories, like Dana Cameron's "Femme Sole" or Brendan DuBois' "The Dark Island" were excellent. Others, like Lynne Heitman's "Exit Interview" were disappointing: a sterile plot allegedly set in the Financial District, but with very little local color to be seen.
What really interested me, however, was editor Dennis Lehane's introduction. Lehane and I are both from Dorchester, and we both attended Boston College High School (Classes of '83 and '01, respectively. He graduated the year I was born.) so our backgrounds are roughly similar, though I came of age in a much safer, much more sedate city than he did.
In his introduction, Lehane laments the increasing beigeness of Boston, the loss of local color and character that has accompanied the city's upward progress. I understand the sentiment, and sympathize to some degree. Still, I find it hard to be nostalgic for a time that, while interesting, was also riven by racial strife, awash in poverty, and plagued by crime. Boston is a cleaner, safer city with more potential. It's not perfect, and many neighborhoods still struggle with the aforementioned issues, but whatever problems one might have with a BU-tified Kenmore Square or a South End with million-dollar mortgages, the past should not be romanticized. The full picture of what contributed to the city's old character must be remembered.
When I was young, Causeway Street was shrouded in darkness by the elevated Green Line tracks. The train tracks cloaked the street below, and it was a very dismal environment outside the Boston Garden. The tracks are gone now, and the sky has returned. It's beautiful and liberating, but yes, sometimes I find myself nostalgic for those dark, claustrophobic times. I know I shouldn't feel that way, but I do, because in my memory, it's fascinating and mysterious, with a hint of danger. Were they to put those tracks back up, however, I'm sure the truth of the situation, the dank, oppressive reality, would come rushing back and remind me why it's better that we've moved on from those days.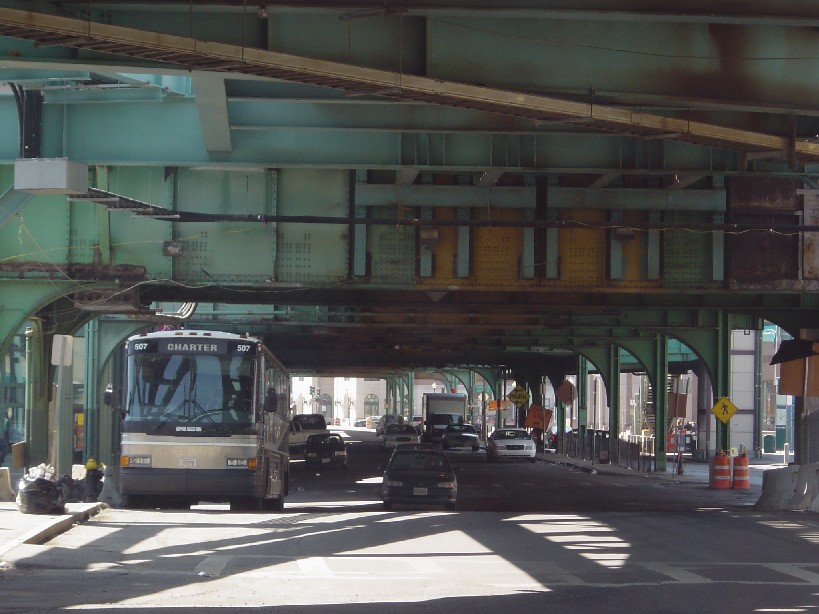 Causeway Street, Boston. Image Credit: MIT