Books
December 10, 2011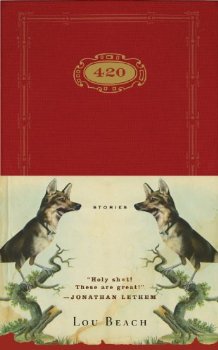 My review of Lou Beach's 420 Characters ran today in the Boston Globe.
The book is a collection of short, micro fiction that Beach wrote as Facebook status updates back when the maximum character count for updates was 420. It was later raised to 500 and today it's 5,000. While there were some fun moments in his stories, overall it seemed like a rather weak experiment.
The stories make no use of Facebook's unique social features; I would've liked to have seen Beach examine how instant publishing, instant feedback, and a direct, one-on-one relationship between an author and the audience affected his writing or shaped the project. There's really nothing to distinguish the stories in 420 Characters from any other flash fiction project. It seems like a big missed opportunity, and the resulting stories just aren't strong enough in total to stand on their own.